NIMs Modeling Agency in Delhi Mumbai Bangalore
One of the best modeling agencies in Delhi Mumbai Bangalore !
Modeling agency in Delhi, Mumbai and Bangalore for freelance models !
NIMs modeling agency is the best platform for models to showcase their profile to the entire industry.
It is always better to start modeling career with professional modeling portfolio.
We have a team of highly professional portfolio photographers to shoot your modeling portfolio. For details please click here.
---
About NIMs Modeling Agency
One of the Finest Modeling Agencies in Delhi, Bangalore and Mumbai India
NIMs under the able supervision of Mr. Manish Khullar has helped 1000s of freelance models in India to get their modeling career started and achieve success.

View details
We are in the modeling industry since March 2000 and are considered as one of the best modeling agencies in Delhi, India for freelance models. We are considered as India's one of the top modeling agencies.
NIMs (www.NewIndianModels.com) is one of the best and exclusive platform for freelance models in India. Freelance models promoted by us have done shoots for Ponds, Fair & Lovely, Big Bazaar, Cadbury, Sony, Samsung , Snapdeal, Jabong and various other top brands.
India's best modeling agency in Delhi, Mumbai and Bangalore ! Get in touch to start your modeling career with one of the best Modeling agencies in Delhi, Mumbai and Bangalore. Freelance Indian models, fresh models and professional models can call 9818401068 to book your appointment.
Head office of NIMs modeling agency is in Delhi but we travel to Bangalore, Mumbai, Jaipur, Chandigarh etc. to shoot advertising campaigns and model portfolios.
Get noticed by modeling agencies in Delhi Mumbai Bangalore
View details
Freelance models can add their profile on our website. We are visited by modeling agencies, model coordinators, model agents, model groomers, casting directors, fashion designers, producers, directors,
portfolio photographer in Delhi
, fashion photographers, ad agencies, production houses from all across India like Delhi, Mumbai, Bangalore, Jaipur etc.
For Auditions in Delhi, Bangalore and Mumbai
NIMs is the best modeling agency in India for fresh and freelance models to get work and apply for auditions in Delhi, auditions in Mumbai and Bangalore. We are among India's Top 10 modeling agencies in Delhi and are considered as the right place to start modeling career and become a renowned fashion model.
For modeling agencies
If you run a modeling agency, you can hire Indian freelance models and post your requirement, casting calls and auditions on our website absolutely free. We share your requirement with the models and they send their profile directly to you.
The common myth is that the modeling industry is hugely women oriented and that is why often the male models feel insecure about their position. There are many websites to help and groom the female models as they need to get perfect statistics to become good in their work but on other hand it is […]
It is not uncommon for women to desire to end up as popular models. Modeling is an enormous cash spinning profession and an extremely fabulous one. The compensations tend to be on the higher side for the individuals who are exceptionally well known in this fashion modeling industry. What qualities are required in a top […]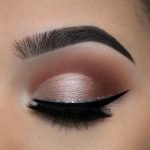 Have you ever noticed those pictures of celebrities before makeup and after? Eye makeup can do wonders to your overall personality. Follow this step by step guide to making your eyes look open and wide using very simple make up techniques. 1. Always curl lashes before applying mascara. Open up your eyes by curling your […]