Portfolio Shoot Charges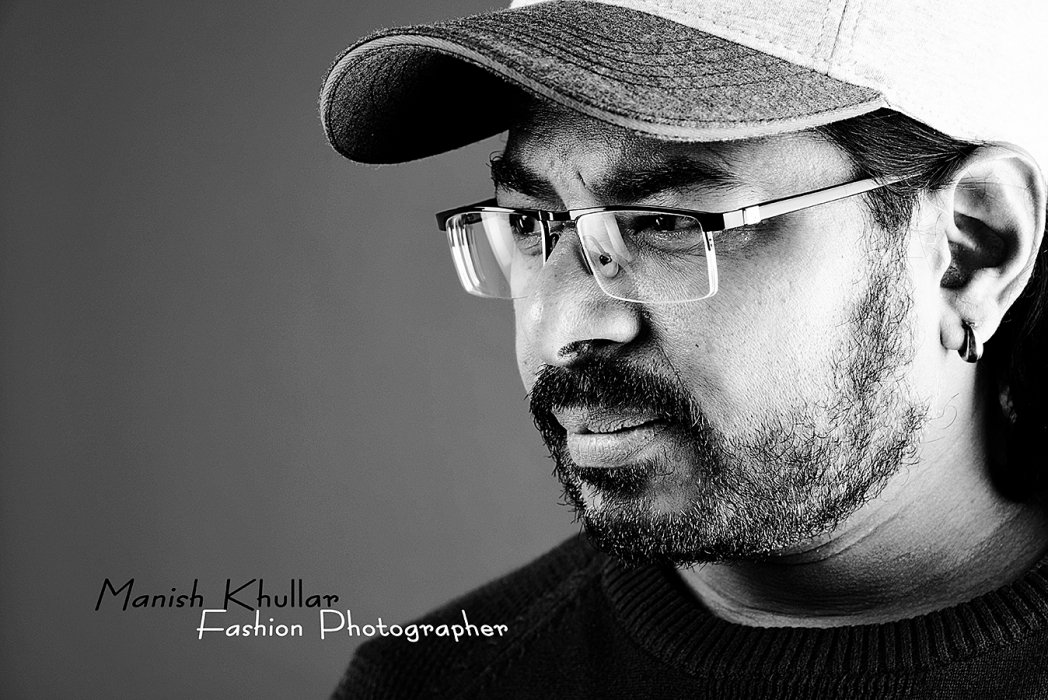 Hi I am Manish Khullar and for me taking pictures is like stealing the best moments of life and freezing them in time forever.
I don't take a photograph, I make it 🙂
I have been into fashion photography and shooting model portfolios for over 2 decades now. I have a team of fashion photographers to provide model portfolio shoots in Delhi, Mumbai and Bangalore.
What is a professional portfolio and why do you require it?
Click for details
A portfolio is a set of professionally clicked pictures in various dresses, poses and expressions that actually represents you and shows your potential as a model/actor.
It is compulsory to have a professional portfolio to get into modeling or acting.
Professional portfolio has to be indoors mostly. You can have one look shot outdoors.
It is not recommended to have a portfolio with all looks shot outdoors. Such a portfolio looks very cheap and can damage your chances to become a model/actor.
You need to show professional portfolio to the casting directors, modelling agencies, advertising agencies etc. to get paid work.
If you have a good portfolio, the chances of getting work will increase.
If you have a low cost outdoor portfolio, then you might not get good paid shoots.
To have a professional modeling portfolio done, you need the best fashion photographer or portfolio photographer in Delhi, Mumbai or Bangalore depending on your location.
Professional Indoor Portfolio Charges:
Professional

Portfolio Shoot

Rs.70,000
with makeup & hair
with garments and fashion stylist
5 looks (garment changes)
25 edited pictures in soft copy
*Free promotion special offer
-> 18% GST extra
Call or whatsapp Mr. Manish Khullar at 9818401068 to book your fashion portfolio photoshoot.
Terms & Details:

Click for details
– You need to pay 50% cash advance to book the date of modeling portfolio and balance 50% on the day of your portfolio shoot.
– Only edited pictures are provided.
– Advance is non refundable.
– You have to make yourself available for portfolio shoot within 1 month of paying advance.
– Date once booked can be changed by paying Rs.10,000. Changes are allowed only till 48 hours before the shoot.
– Printed portfolio album if required is for Rs.5000 extra.
– If you want unedited pictures, Rs.5000/- will be charged extra.
– 18% Gst extra as applicable.
– Please note: Your modelling portfolio pics will carry NIMs logo.
– 2 offers cannot be clubbed.
Video shoot during portfolio making
Rs.15,000 extra
beautiful edited video with special effects
Making of Portfolio
Introduction
Profiles
Dialogs/monologue
Expressions
Call or whatsapp Mr. Manish Khullar at 9818401068 to book your appointment for portfolio + video shoot.
Model Grooming

for females only

Rs.30,000
1 month course
One to one personal training for the best results
45 mins class 2 times a week or 1.5 hours class once a week
Learn how to pose for the camera with various expressions and concepts
Only available in Delhi
For bookings, call or whatsapp at 9818401068
Portfolio Photography Samples
Please see these samples pictures shot by best portfolio photographer in Delhi, Mumbai and Bangalore.
1. Female models portfolio
2. Male Model
Why Model Portfolio by NIMs
Click for details
We at NIMs don't just shoot model portfolio … we go beyond !
We guide, groom, shoot portfolio and promote you in modeling industry. We are there with you from the beginning and through the tough struggling times. Helping you guiding you always.
Portfolio photography is a specialized stream of photography.  We have a team of best portfolio and fashion photographers in Delhi, Mumbai and Bangalore who shoot awesome portfolios. We have been in the business for past 19 years mentoring various fresh models to the glory of success.
Come lets go beyond the portfolio !