Cheers to Deana Dia, a stylish and sassy model and actress who has achieved heights in the career and is still making her name stand out amongst the crowd. Deana Dia is a model and actress from Delhi and Mumbai. She is 26 years old bold chic who is prevailing in the industry as a model. Her height is 5'6 which is apt for modeling and shoots to be done for brands. With light brown hair colour and black eye colour, Deana has a major interest in speaking diverse languages which include English, Hindi & Bengali.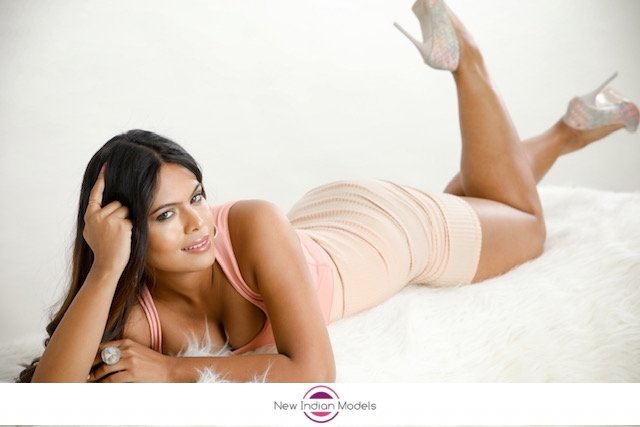 Deana Dia's Career in Modelling & Fashion Shows
Now moving on to her portfolio and work, she has done commendable things in her life which includes, walk with well-known designers and being a judge for various fashion shows.
The Royal Wedding Fashion Week which was organized in 2013 with Tauras Entertainment was a big hit. On that occasion, Deana Dia walked for designers Ramesh Dembla & Saulty.
The fashion choreographer Manoj Patwardhan was kind enough to present an opportunity in front of Deana for Hyderabad Fashion Show Walk. She nailed with her ramp walk and many more performances.
Deana Dia has also worked with the reputed Director of INIFD. Rajkot Naushik Patel could see the dreams of a young girl and, Deana worked as a model in Rajkot. Her height with flawless looks is a blessing for her career in modelling and acting.
Deana Dia at the Launch Events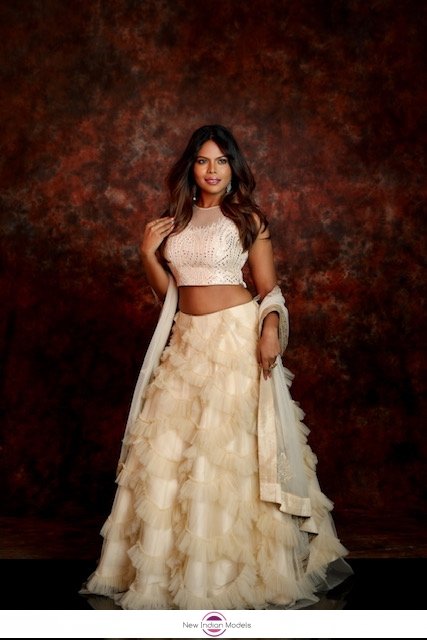 Deana Dia is not only slaying in her modeling career but, has attended Audi Q7 launch which happened in Lucknow in 2014 and, Huawei mobile launch which was a wonderful event hosted by Nilesh and other supporting models.
Models can never do enough shoots. Deana Dia made it for the Calender Shoot for the very famous Pearl Academy. The shoot was done by John Edward.
Apart from this, she managed to be on the beauty magazines and, nailed her shoot with Delhi Press for Grihshobha magazine.
A model has superpowers to be anything she wants. Deana has a slaying style with the sassiest fashion statement. She was one of the jury members for Mr. & Miss Delhi in 2015 which was organized by Av Models.
For the forthcoming projects, she will be one of the jury members for Mr, Miss & Mrs Hyderabad. The event is solely organized by City High Life magazine.
Deana is a slayer – Actor in TV Shows and now Bollywood Movies
Deana Dia is a fashionable model and actor. People might probably wonder about her appearance in TV shows and movies. But, here is a detailed follow up of her tv shows career followed by Bollywood movies.
Deana Dia has worked in one of the tv shows by Balaji telefilms. The serial was "Kasam Tere Pyar Ki" and, some of the co-actors are Kratika Sengar, Zubair Khan and Amit Tandon.
She has also worked with Khusboo Masala TVC with Saundarya Savi. Her career in TV shows was indeed a blissful one and surprising good news was on her way.
She finally made her mind-fascinating appearance in the movie "Jannat 2" with the famous actor 'Randeep Hooda' directed by 'Kunal Deshmukh' and production by 'Vishesh Films'.
It was when 'Jannat 2' was a super hit, Deana Dia also made it to the movie 'MARKET' which was directed by Jay Prakash. Her awe-inspiring journey from being a model to jury member and now an actor has been a tough one.
Deana has latterly done a movie "LOVESCOPE" wherein she is the 2nd leading actress in the movie. The movie is directed by Sunny Parekh and productions by PM Films and Production.
Deana Dia has recently finished the shoot of an upcoming movie which will be a blockbuster for sure. She is also working on a music album for T-Series.
*The above details are as provided by the model herself.
2646 total views, 1 today