How to become a model in India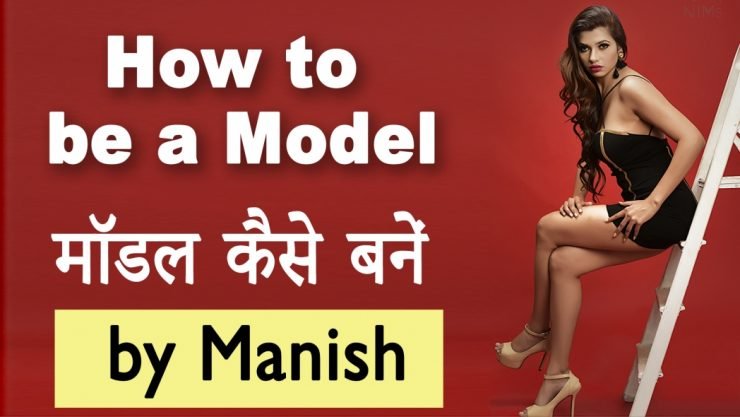 Learn how to become a model | Steps to get into modeling | How to start modeling
Let us help you to understand how to become a model and how to start modeling in India. Read all the details below carefully as these details will help you to get complete insight to start your modeling career.
We at NIMs modeling agency help freshers to understand how to start modeling and help them at each step of modeling.
Before starting modeling you should know – what is modeling ?
View details
Modeling is a very interesting, creative, lucrative and glamorous career option. If you plan it right you can get tremendous name, fame and money in it.
A person who plays a role to promote, endorse or advertise a product or service is called a model and the work is called modeling.
In India most of the freshers think modeling means walking on the ramp and doing fashion shows only. Please note that it is just a very small part of modeling. As a model you can do many more things like –
1. Ramp / Fashion Shows
2. Print ads / Catalog shoots
3. E-commerce / Website shoots
4. TV commercials
5. Look Books for fashion designers
6. Fine art / artistic nudes
7. Music videos
8. Short movies / Internet viral videos
9. TV serials
10. Feature films / Regional movies
… and more.

Steps to start modeling
View details
Before understanding the steps to start modeling, let's discuss what do you need in yourself to be a model.
Here are few most important things you need to have to start modeling.
First requirement – Passion
You should have passion to be a model. A very high level of interest and love to face the camera.
If you are entering modeling line just because others think you are good and suitable, then this is not the right approach.
You should yourself feel that you want to be a model.
Second – Looks
Modeling is majorly about your looks and how you carry yourself.
You should have a pleasing personality and fit body. Zero figure or muscular body is not necessary.
Third – Confidence
You should be confident enough to meet people on your own.
You should be confident enough to wear all types of garments and carry them with ease.
Fourth – Skill / Talent
You should have skills and talent to face the camera with ease, should be good at posing and giving different expressions.
You can learn this through our model grooming course specially for females. See the details here.
Now if you have all these then the steps to start modeling are as follows :-
Step one – meet top modeling agencies and fashion photographers.
They will evaluate you and tell you if they think you are fit to enter modeling.
Step two – Get a professional portfolio done from a top modeling agency or top fashion photographer only.
For portfolio charges visit this
Body & Height requirements to start modeling career in India
To become a male model: You need to have fit and lean body. It is not required to have bulky muscular body with 6 abs etc. If you have good muscles that's fine but it is not compulsory. A good proportionate body with pleasing personality and confidence is much better.
To become a female model: Zero figure is not required !
Nowadays for commercial and print advertisements etc. a fuller, proportionate and pleasing personality is more in demand. Flat figure is not in demand except for ramp shows/fashion shows or few high fashion shoots.
A good figure for female models would be – Bust: 33-36″ , Waist: 26-28″ , Hips: 33-36″
But it also depends on your bone structure.
What is the minimum height required for models in India ?
Please understand that average height in India is different than the other countries.
For males the minimum height for Ramp walk / fashion shows in India is 5'10" (178cms).
For pageants like Mr. India and other assignments the minimum height for male models is above 5'7″ (171cms).
For females the minimum height for Ramp walk / fashion shows in India is 5'7″ (171cms)
For print ads and commercial modeling the minimum height for female models in India is 5'3″ or 5'4″ (162cms).
How can I be a professional fashion Model ?
View details
To be a professional fashion model you should have a good and fit body, good confidence, should be able to carry all kind of garments with confidence, should know how to pose and should know how to make contacts in the industry.
You can learn all this through our model grooming course.
Once you are ready, you need a professional portfolio. We have a team of highly experienced and professional fashion photographers to shoot your portfolio. See portfolio charges.
To discuss more please get in touch with Mr. Manish Khullar at 9818401068.
NEVER get your portfolio done through a friend or amateur photographer as it will destroy your modeling career before it starts.
The quality of portfolio shows your standard, so maintain it.
To know the portfolio charges click this
Which is the best city to start modelling ?
View details
If you are in North India, the best place to start your modeling career would be New Delhi, India.
The reason is simple. Delhi is the fashion capital of India. Delhi has its own emerging and unique set of young individuals across different fields. Delhi is also the main center for fashion learning with NIFT's major presence here. There are definitely more buyers at Delhi fashion weeks, and it has a more international feel.
You can find various modelling agencies in Delhi. NIMs is considered as the top modelling agency in Delhi.
For east India Kolkata is the best place to start and for mid and south India, Bangalore has a nice market.
Mumbai is the main hub of modeling and acting industry in India. So, its the best place to go and explore further opportunities once you have a good experience in modeling. Mumbai has more work related to movies, serials and videos.

How to choose the right modeling agency ?
View details
Here are some key pointers that will help find the good modelling agencies so that you will know "How to become a model".
If you are starting your modeling career then always get your portfolio and promotion done through the agency that has lot of experience in helping freshers. Don't go for agencies that deal with top models until you gain some experience and have made good contacts.
Verify the information like name address, phone number, website etc. of the agency and since when they are in business.
Reputed modelling agencies give you time to think before you say yes to work or portfolio shoot, while the fraud ones use pressuring techniques.
Usually the fraud agencies will promise you instant work or higher payment than what a fresher deserves. Be careful of such modeling agencies.
How much can I earn in modeling ?
View details
It all depends on you. There is no minimum or maximum limit in this industry.
To get modeling assignments you should have talent and passion.
You should be hard working, smart, friendly and most importantly should know how to make the right contacts.
The freshers start with Rs.2000-3000 per day's modeling assignment.
If you are good, you reach Rs.10,000 to Rs.15,000 per day in a years time.
It all depends on the type of shoot and the client's budget.

What is the Benefit to Display Profile on NIMs ?
View details
NIMs is the most popular website for model promotion and visibility.
Once you are on NIMs website, you are known to the whole industry.
Know more about model promotion.
When your profile is published on NewIndianModels.com along with your details, it is promoted to 1000s of fashion, advertising, casting people of the industry by email and social networks.
Most of the Advertising agencies, Model coordinators, Production houses, Casting Directors, Fashion Designers and Clients visit our website and hire models by posting their requirement under assignments section and models can apply to them directly.
Also, you would be able to access modeling assignments and apply to them directly.

So do you have what it takes to become a model in India ? If yes, get in touch and we can help !
We are considered as one of India's best modelling agencies in Delhi, Mumbai and Bangalore. Call / whatsapp at 9818401068 – for guidance and to book your portfolio shoot.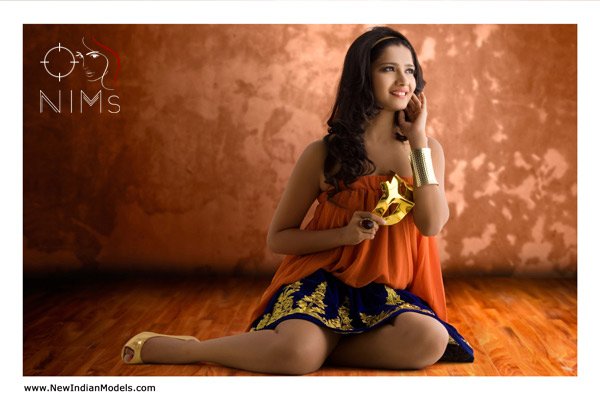 These modelling tips are about "how to become a model", modeling agencies, top modelling agencies, Delhi modelling agencies, Indian modelling agencies, leading modelling agencies, modelling agencies in Delhi, modeling agencies in Mumbai.
Best place for modelling agencies, model coordinators, fashion photographers, advertising agencies and production houses to source Indian models.