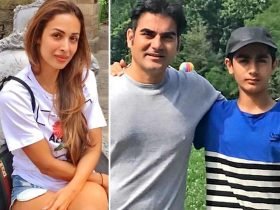 Marriage is known to be 'divine' bond between two souls but ending it means desecration. New generation couples believe in getting away from each other than getting tortured. Malaika Arora and Arbaaz Khan also took one step further and decided to take this difficult decision. This news spread like fire, and it broke the heart of million fans.
Malaika Arora broke her silence on divorce
Recently diva was spotted on Kareena's show, What Women Want; she was freely speaking about how family and her close friends supported her during divorce. Kareena asked her about life after divorce, Malaika broke the silence and stated'' Our relation was not working out which result into bad adverse effect on each other and the people around us.'' Both Malaika and Arbaaz have moved on and living a happy life.
Malaika's son Arhaan shocking reaction on parent's divorce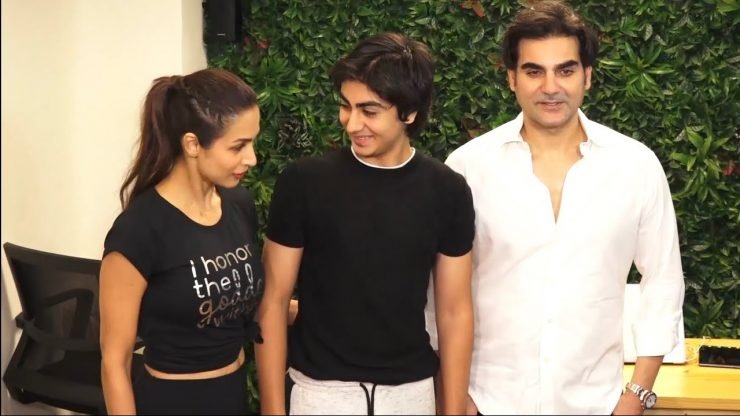 In the matter of separation, it is the kids who become the part and suffer due to it. In Malaika's and Arbaaz situation, it was their son, Arhaan Khan. Arhaan has accepted the divorce and Malaika has the custody of the son. Not just he has endured, but Arhaan sees the difference between parents how happy they are spending their life. Malaika further said, ''Arhaan has become more understanding and doing well in the life. He came around me and says, 'Mom now you are looking happier, and it's good that you are enjoying your life,''
Malaika's reveals about Arhaan's growing life, and utter ''Arhaan is growing up in a peaceful surrounding rather than an environment which is too undisciplined. He respects his parents, and he is far more jubilant now.''
While Arbaaz Khan is happy with girlfriend Giorgia Andriani and Malaika has found comfort with Arjun Kapoor. Malaika's ladies company already accepted Arjun Kapoor. Recently Arjun was also spotted having dinner with Malaika and Arhaan. Boney Kapoor and Anil Kapoor also revealed '' Any decision Arjun takes we are happy with it.'' There are rumors that Salman Khan's family are no more connected with Kapoors. Let's see if Salman accepts the secret relationship of Malaika and Arjun.
Speaking about the divorce, being a human being it is not easy to move on in life. Malaika and Arbaaz also thought about each other happiness and then reached to this decision. It was ending a relationship of almost two decades, which is not uncomplicated. Rapture was more important to this ex-couple.
Malaika's prime advice to society
Talking positively about divorce, Malaika stated '' All women should enjoy their life independently and always be positive. If a woman is getting divorced, the people around will criticize 'This is the girl…who is divorced and whatsoever.' This is the major issue a girl deals with herself. The first time you come from an unhappy environment, you will experience a lot of joy and happiness.
Malaika is a real inspiration to all ladies, whether be it in professional life, personal life or for her passion in fitness.
5015 total views, 1 today