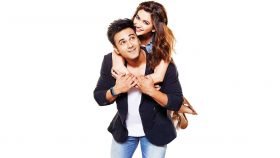 Bollywood gossips always consist of the breakup, patch-up and, divorce which always results in spicy gossips for fans and media. There is a chocolate boy of Bollywood who has always been in the limelight due to controversies, which is the actor Pulkit Samrat. We all know that Pulkit was married to Salman Khan's rakhi sister, Shweta Rohira but the relationship didn't work out and came to an end soon.
Fukrey actor's alleged affair with Yami Gautam was the main reason for divorce. This time there is a new girl with Pulkit in controversies, which is her co-star Kriti Kharbanda. Rumours of Pulkit and Kriti started when both were shooting for Pagalpanti. Both love birds were spotted in Varun Sharma's (Choocha in Fukrey) birthday party. Recently, Kriti visited Chennai to surprise Pulkit on his birthday. Kriti and Pulkit are always seen together in parties and photoshoots. Pulkit and Samrat first met on the sets of Veerey Ki Wedding in 2018. Might they have started dating each other during shooting or promotions?
What Fukrey actor Pulkit Samrat says about controversies?
Recently during the interview, Pulkit was asked about these controversies, he stated and named Kriti ! Pulkit said,
Sometimes its Yami, or Kriti….I don't give much importance to these articles or such questions. These questions and controversies are always part of my profession. My love affair is with only one person, which is Varun Sharma. Nobody asks me about Varun Sharma – I've done two films with Varun, and I know him from past many years. My focus is on my career and profession. I would rather have appreciated about my profession.
Rumors about relationships of Pulkit Samrat
Pulkit was married to Shweta Rohira, but the relationship didn't work out. Pulkit and Shweta tie the knot in 2014 but soon get separated in 2015. The main reason behind divorce was alleged affair of Sanam Re co-star Yami Gautam and Pulkit Samrat.
Shweta rudely named Yami Gautam as 'homebreaker', Pulkit reverted that all this are 'false facts' all this led to spicy controversies during Sanam Re promotions. Shweta further shed light and revealed 'I trusted Pulkit. The film industry is too small still; I get to know things about Pulkit and Yami from others,and I use to get hurt.' On adding to this Pulkit said that it was tough for him and Shweta to accept divorce and the media controversies.
He also further added that separation was not a problem, the main issue is the media coverage which also involves both families. Thus it was a small period of time for Pulkit and Shweta, and they have moved in their respective lives.
Not just Pulkit or Yami, controversies are always part of every Bollywood celebrity. A Bollywood celebrity deals tough life when it comes to alleged love affair and controversies. In Bollywood, appreciation of work is too less rather than spicy gossips of the love relationship.
Pulkit Samrat has always been into controversies rather than film promotions. If Pulkit is dating Kriti Kharbanda or not? Only time will let us know the truth.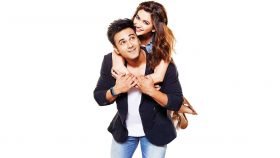 2412 total views, 1 today