Here is the latest hair style trend of 2020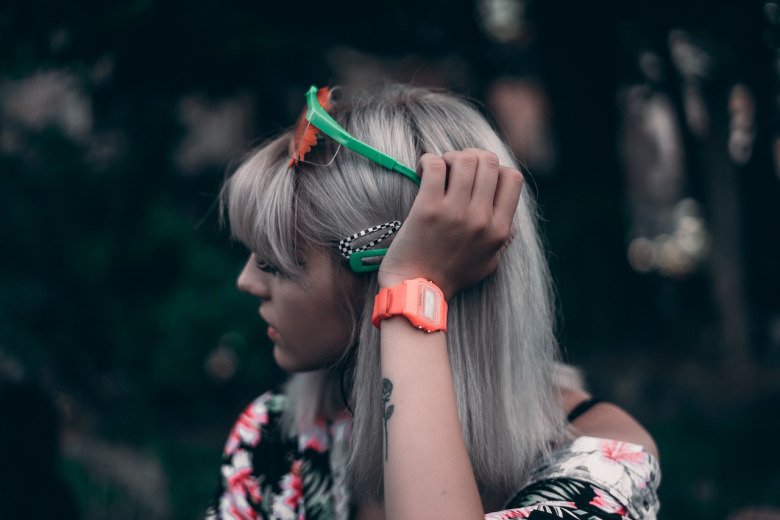 Having grey hair was a sign of ageing, but since 2018 it has become a trend to have grey hair. It is a style statement and is popular with the name of Salt and Pepper look. People love to experiment with the salt and pepper look and create an out of the box style statement for themselves. The trend is getting popular and creating a buzz as now young people are also trying salt and pepper look. According to a poll, 71% of respondents say women with grey hair look sexier, and 78% say the same for men. The salt and pepper look not only makes people look sexier, but it also makes them look stylish and cool.
Salt and pepper hair look is a mixture of grey and black hair. Generally, grey hair is thinner than the regular hair because of the thinner cuticles. Initially, both men and women start to get grey hair in their late 30's.
Earlier everyone wanted to hide their grey and white hair as soon as they appeared. People would dye their hair for a presentable look but salt and pepper look is about embracing your natural self. Recently, the trend has switched from colouring your hair to flaunting your real self. Also, this trend is getting so much popular that many young people are turning up to salons to get the salt and pepper look.
What do you need to know before getting salt and pepper look?
Salt and pepper look will require a lot of work if you are starting with a hair with a darker base. You might have to bleach your hair to get started. It is highly recommended considering professionals help with the salt and pepper look if you are planning to get one. Also, if you are someone with light hair tone, then it is easy to get the right look at the home.
How to take care of Salt and Pepper look?
When you get your hair coloured then it requires to upgrade your hair care routine for healthy hair and stylish look. You must consider upgrading your regular shampoo, conditioners and hair care products with the specially designed products for treated hair. Also, you must not use super hot water for washing your hair as they can leave them dull and dry. Instead, switch to lukewarm temperature water for washing your hair.
How to style salt and pepper hair?
Once you get your salt and pepper look right, the next important thing is the styling of your hair. It is quite important to get the right style to carry your new look otherwise the whole look will turn out a disaster. For a bold choice like salt and pepper, you might want to choose some bold hairstyle or can experiment with your regular look. You can try braids or highlighting the hair like the way when you get a highlight. You can also go open hair with the right attitude. Wear your salt and pepper look like you own it and level up your fashion game.
Fashion and styling are not always about merely getting it right, but what matters the most is carrying it right. Wear your confidence, own your new look, rock your style and shine!
2497 total views, 1 today