Being one of the biggest stars in Bollywood, Deepika Padukone has seen a rare amount of fame in her life which has also brought her private life in public multiple times. Her relationships have always been publicized by the media and even her wedding with Ranveer Singh was a big sensation for India media. However, the actress has always managed her fame with grace and maturity and had handled a lot of tough situations regarding it. Deepika has been vocal about her struggles with mental health and depression in the past and has helped many people feel normal and not alone.
Deepika on her past relationships:
She has also said that her past relationships were not always pleasant but she has emerged stronger through it all. She recently revealed some unpleasant details about her ex-boyfriend. In an interview, Deepika recently opened up on the issue and talked about how infidelity is a huge deal breaker for her and how she has gone through this horrible experience in a past relationship. Deepika also revealed how she gave second chance to her cheater ex-boyfriend even though her loved ones advised her not to do that.
"infidelity is the deal-breaker"- Deepika
She said this on the issue "For me, sex is not just about physicality; there are emotions involved. I have never cheated or strayed when I'm in a relationship. If I'm going to be fooling around, why would I be in a relationship? It's better to be single and have fun. But not everyone thinks like that."

Without mentioning anyone's name, she added: "Maybe that's why I've been hurt in the past. I was foolish enough to give him a second chance because he begged and pleaded, despite the fact that everyone around me said he was still straying. Then I actually caught him red-handed. It took me a while to get out. But having done that, nothing can make me go back. That ship has sailed.
The first time he cheated on me, I thought there was something wrong with the relationship, or me. But when someone makes a habit of it, you know the problem lies with him. I give a lot in relationships and don't really expect much in return. But, infidelity is the deal-breaker. Once it comes in, respect goes away, trust goes away and these are the pillars of a relationship you can't f*ck around with it," she said, about a relationship gone wrong."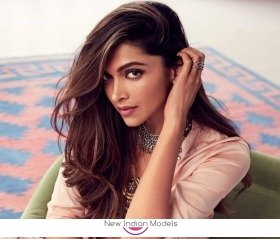 Even though Deepika did not reveal the identity of her ex-boyfriend but her fans are already speculating who it could be and the name of Ranbir Kapoor comes to mind very easily. We have no idea who this person could be who cheated on Deepika but we can say that it shows that the actress has been through terrible things and has stood strong in the face of troubles. She has been vocal about her personal life and seems to be happy in her present relationship with husband Ranveer Singh. We hope to see her soon on the big screen again.
1576 total views, 1 today