Modeling Portfolio
Modeling Portfolio Photographers in Delhi, Mumbai & Bangalore
Models are made … not born !
Modelling is fun ! Not that it is easy to make a career in the modelling industry, but still its enjoyable profession to be in. You happen to meet lots of interesting and creative people during your journey towards modelling career. The first step towards this journey is to have some good professional pictures done.
Why do I need Modeling Portfolio
Click to view

To enter modelling industry, the first requirement is to have a professional fashion/modeling portfolio. Portfolio is a set of professionally clicked pictures in various dresses, poses and expressions that actually represents you and shows your potential as a model/actor. "Modeling Portfolio" is one of the most pivotal marketing tool for fashion models and actors. In order to get work, you need to email this portfolio to modelling agencies, production houses, advertising agencies, casting directors etc.. A portfolio will always be the first thing that agencies and clients look at before they even choose to see you in person.

Why Modeling Portfolio by NIMs
Click to view
We at NIMs don't just shoot model portfolio … we go beyond !
We guide, groom, shoot portfolio and promote you in modeling industry. We are there with you from the beginning and through the tough struggling times. Helping you guiding you always.
Portfolio photography is a specialized stream of photography.  We have a team of best portfolio photographers in Delhi, Mumbai and Bangalore who shoot awesome portfolios. We have been in the business for past 15 years mentoring various fresh models to the glory of success.
Come lets go beyond the portfolio !

Model Portfolio Charges for Delhi, Mumbai and Bangalore
Click to view
A complete professional portfolio package with guidance, grooming, photoshoot, makeup, hair, fashion styling and promotion.
6 changes/looks – Starts at Rs.70,000/-
This includes make-up, hair styling, fashion garments and styling charges with 25 edited pictures in soft-copy. Charges can go up depending on the kind of makeup artist and fashion stylist hired and concepts.
– Extra look Rs.10,000 each.
Child Model Portfolio – 5 changes/looks – Rs.25,000/-
Best of 25 pictures will be provided in CD. Only for kids less than 12 years of age. Makeup if required would be charged extra. Clothes, toys etc. have to be arranged by you.
Call or whatsapp 09818401068 to book fashion photographer for modelling portfolio.

Portfolio Terms:
Click to view
– You need to pay 50% cash advance to book the date of modeling portfolio and balance 50% on the day of your portfolio shoot.
– Only edited pictures are provided.
– Portfolio Album Rs.3000 extra.
– If you want unedited pictures, Rs.5000/- will be charged extra.
– Please note: Your modelling portfolio pics will carry NIMs logo.
– Advance is non refundable. You have to make yourself available for portfolio shoot within 1 month of paying advance.

Portfolio Samples
Please see these
1. Female model
2. Male Model

For portfolio booking, please call or whatsapp Mr. Manish Khullar at 09818401068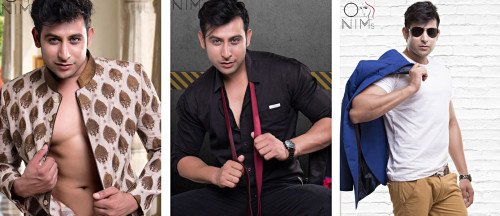 Contact for modeling portfolio.