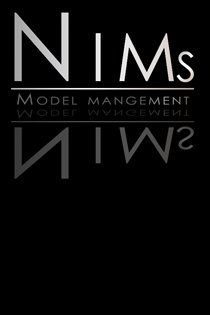 If you are reading this then you must be searching for modelling agencies in Mumbai. NIMs is considered as one of the top modelling agencies in Mumbai. If you are planning to get into modelling or you are an aspiring or established male, female or kid model then you can surely get in touch with us.
Mumbai is the hub of modelling in India. There are hundreds of modelling agencies in Mumbai shaping the crowd of glamorous models in India. Most of them are concentrated in Andheri West, which is the nerve center of all modeling activities in Mumbai. Model aspirants from all parts of India usually relocate to Mumbai as the agencies hire models mainly from in and around Mumbai. Modelling is a timeless activity and the shoots stretches into days and nights. So only those based in Mumbai can take full advantage of the opportunities.
Pull of Bollywood
One major reason for models preferring Mumbai is its pull of Bollywood'-India's mainstream Hindi film industry. The goal of any top model is to enter the Glamour industry, for which Modelling agencies and model coordinators in Mumbai provide the most fertile platform and contacts with production houses and key personalities easily come through modeling agencies and coordinators. Modelling is also equally glamorous and popular in terms of exquisiteness.
Modelling Coordinators
Model coordinators in Mumbai play the role of a via media between modelling agencies and aspiring models. Coordinators supply models and professional models for movie castings, print ads, TV commercials, music videos etc to production houses and modelling agencies. Representatives of modelling agencies and model coordinators meet up with models in coffee shops and other outlets to discuss business, auditions and casting requirements.
A large number of models find openings in the shows of couture (garment) designers. They hire top models on the basis of age, education, looks, body language and ramp presence. Mumbai Fashion Week in August is a big show of the industry and an august opportunity for aspiring models.
Why Modelling Agencies?
Becoming a highly paid model is a dream for all. That is why good modeling agencies are imperative. The basics of impressing the modeling agency must start with a portfolio that has to be excellent. A prospective model can go to an agency on the day of open call and wait for his turn to be called and submit a photo. The response can be either good or bad.
The open call disadvantage is that a prospect will have to spend a whole day in the agency and in case he is rejected a whole day is lost. If the impression is good the aspirant can succeed.
Choosing the Right Agency
Modelling agencies are on the look out for the best models. For an aspiring model to be successful, defining his career goal is important just as working hard toward that goal. For that selecting an agency that is trustworthy is important. Right from confirming the registration fees to taking feedback from seniors and peers are steps that a future model must take before choosing an agency. Never work with an agency that does not have a good reputation in the market. So search far and wide until you find a modeling agency that suits your niche. Be sure that only a good modeling agency can get you the best break.
2031 total views, 3 today