How to Become a Model – Modeling Tips by Modeling Agencies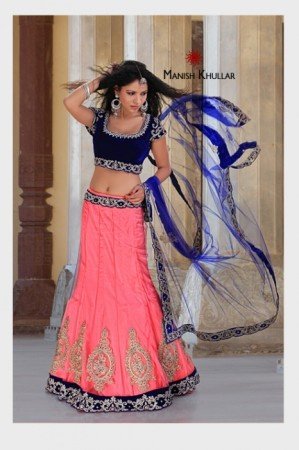 Modeling tips – How to become a model
We at NIMs modeling agency help you to become a professional fashion model in this vast and competitive modeling industry. 'How to become a model' is one sentence that will pass through every person's mind who is aspiring to become a model.
Modeling is surely a lucrative and glamorous career option, but one needs to enter with great caution and proper planning to become a successful model. Here are some modeling tips for Indian models on how to become a model.
How to start Modeling ?
Click to view
The first step to start modeling and be a successful model is to have a professional portfolio done by a skilled and experienced fashion photographer.
Your modeling portfolio is your resume, so don't hesitate to spend money on it. Before any interview or audition, always make sure that you have an updated portfolio with required details.
Important tip : Don't get your portfolio done through some friend. Always go to a professional fashion photographer or modeling agency. NIMs is considered as India's top agency for shooting model portfolios and provide promotion. Please call or whatsapp 0 98 18 40 10 68 to get your portfolio shot.
How to display your profile on NIMs Modeling Website ?
View details
If you already have a professional portfolio (or wish to give a try without one), the next step is to make yourself visible to 1000s of people of the modeling, acting and advertising industry. Display your profile on NIMs modeling agency to get noticed !
To get started first register at http://www.newindianmodels.com/register/ and then login and click Add profile or http://www.newindianmodels.com/create-listing/. You can also login using Facebook by clicking on

icon.
Select the suitable category and click "Go". Fill the form and attach the images one by one. Click "Continue". Once we validate your profile, it will be made live on the website.
Why NIMs ?
View details
Whats the benefit of being with NIMs ?
Once your profile is published on NewIndianModels.com along with your details, it would be promoted to 1000s of fashion, advertising, casting people of the industry by email and social networks.
Most of the Advertising agencies, Model coordinators, Production houses, Casting Directors and Clients visit NewIndianModels.com and hire male models, female models and kid models by contacting them through their profile page.
Which is the best place to start modeling ?
View details
If you are in North India, the best place to start your modeling career would be New Delhi, India. The reason is simple. Delhi is the fashion capital of India. Delhi has its own emerging and unique set of young individuals across different fields. Delhi is also the main center for fashion learning with NIFT's major presence here. There are definitely more buyers at Delhi fashion weeks, and it has a more international feel.
You can find various modeling agencies in Delhi. NIMs is considered as the top modeling agency in Delhi.For east India Kolkata is the best place to start and for mid and south India, Bangalore has a nice market.
Mumbai is the main hub of modeling and acting industry in India. So, its the best place to go and explore further opportunities once you have a good experience in modeling. Mumbai has more work related to movies, serials and videos.
How to choose the right Modeling Agency ?
View details
Modeling industry is surrounded by a certain amount of mystery and there is no clear cut answer to exactly how one reaches stardom instantly. This level of uncertainty is due to the number of scams. Here are some key pointers that will help find the apt modeling agencies so that you will know "How to become a model".
Verify the information like name address, phone number, website etc. of the agency and since when they are in business.
Reputed modeling agencies give you time to think before you say yes to work or portfolio shoot, while the fraud ones use pressuring techniques.
Usually the fraud agencies will promise you instant work or higher payment than what a fresher deserves. Be careful of such modeling agencies.
We are considered as one of the best modeling agencies in Delhi, Mumbai and Bangalore.
Some modeling tips that every Indian model should know:
Present Yourself: First impression is the best impression. How you present yourself before the client will speak yarns about you and your career. Good attitude, confidence and friendly personality- are just the beginning. Most Indian models assume that elegance and style is everything. But modeling is more about thinking outside the square and a pinch of personal touch.
Do your homework: One of the most common errors that aspiring Indian models make is skipping research. Spend enough time on the internet and around the city to learn about the top modeling agencies and get an interview.
Be Prepared: Modeling opportunities present themselves out of thin air and you will not have enough time to think about the next move. Always be ready to step up on the stage and play your part flawlessly.
Be yourself, Speak up: Once you are in, restrain from going overboard by changing the way you look. Putting on peppy outfits will not speak of style. Rather, simple outfit with your unique look will win you the spot.
You have to be open minded, bold, smart and friendly to get work out of people.
Modelling is an art. With more and more people joining modeling from every small and big cities, the competition is rising. Modeling is surely a gateway to fame and popularity. But modeling is not just dressing up and walking down the ramp. Queen Latifah rightly put it when she said, "I don't want to be a supermodel; I want to be a role model."
So do you have what it takes to become a model? If yes, get in touch and we can help !
We are considered as one of the best modeling agencies in Delhi, Mumbai and Bangalore. Call Mr. Manish Khullar at 09818401068 (New Delhi, India) – owner and leading fashion photographer and owner of modeling agency.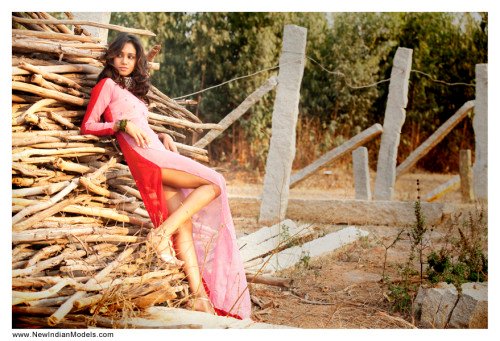 To be a part of our modeling agency
Click Contact us
Modeling Agency in Delhi | Modeling Agency in Mumbai | Modeling Agency in Bangalore | Indian models
These modeling tips are about "how to become a model", modeling agencies, top modelling agencies, Delhi modelling agencies, Indian modelling agencies, leading modelling agencies, modelling agencies in Delhi, modeling agencies in Mumbai.
Best place for modeling agencies, model coordinators, fashion photographers, advertising agencies and production houses to source Indian models. The Indian fashion models listed on our website can be contacted directly through their profile page.